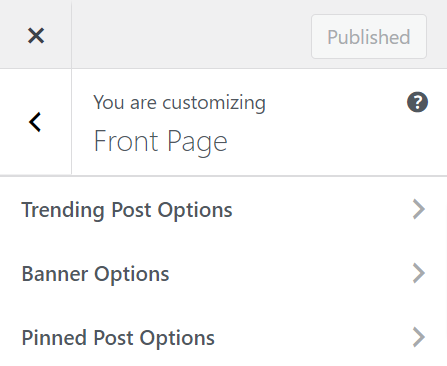 Front Page Options: The theme comes with some useful front page sections to give your website beautiful layouts.
Trending Post Options: Here you can choose to enable trending posts that will show in a beautiful marquee style.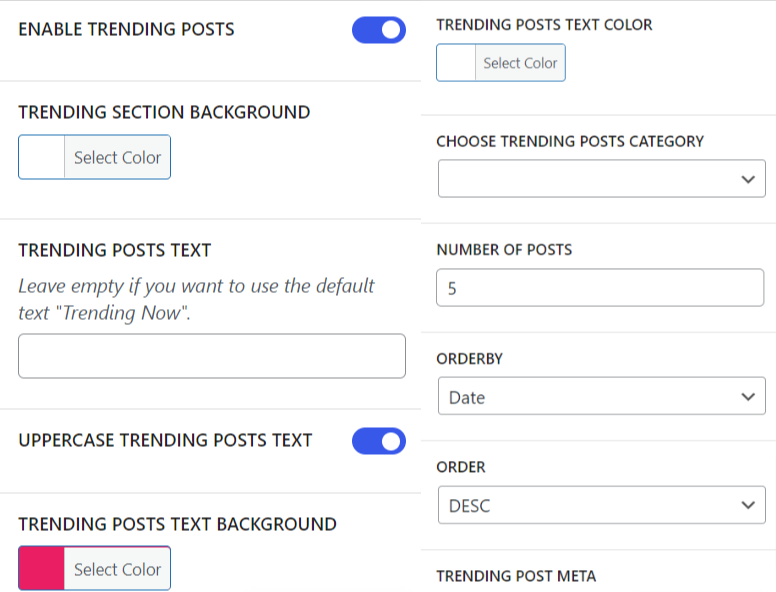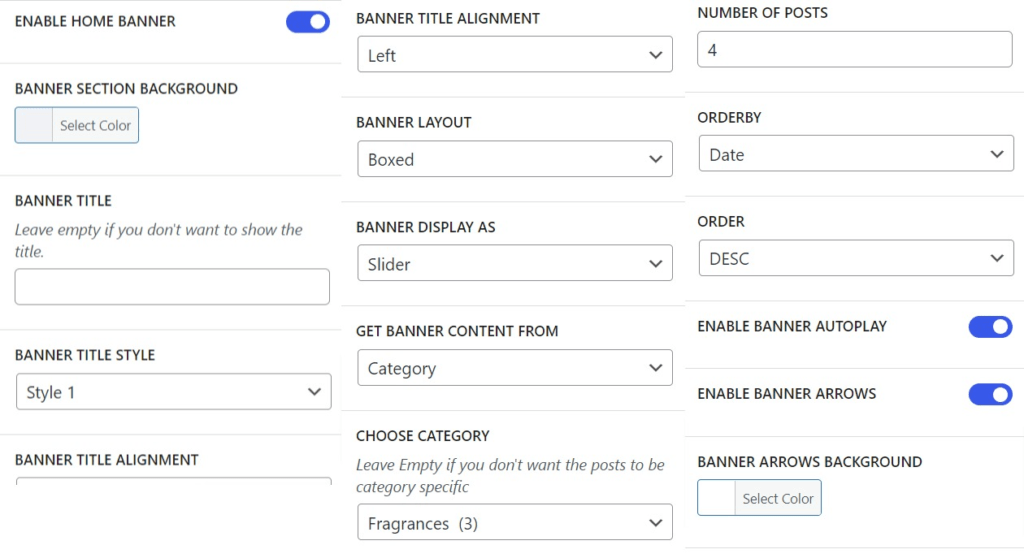 Banner Options: Here you can choose to enable a beautiful banner/carousel.
Banner Layout: Boxed/Fullwidth.
Make sure to choose boxed layout if you want the pinned posts to show.
Banner Display as: Slider/Carousel.
You can either display the banner as slider or carousel from here.
Get Banner Content From: Post IDs/Category.
Either enter the post ids to choose exactly which posts to show or you can choose a particular category from which you want to show the banner content. If you don't want it to be category specific then you can just leave it empty.
Banner Slider/Carousel Style : Choose from multiple different styles to display banner as a slider or a carousel.
Order By / Order:
Change the order and order by parameters according to your need. For example, for older post to newer post. Select "Date" as Orderby and "ASC" as the order.
You can explore all other settings in here to build an awesome banner.
Pinned Post Options: Here you can choose to enable pinned posts that will show on the side of banner/carousel.
Make sure the Banner Layout is set to Boxed in the Banner Options section for pinned posts to show up.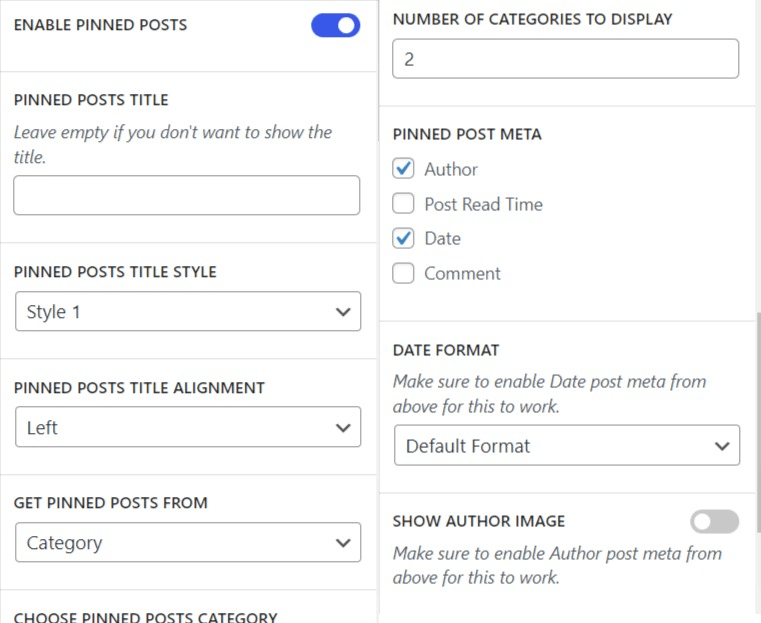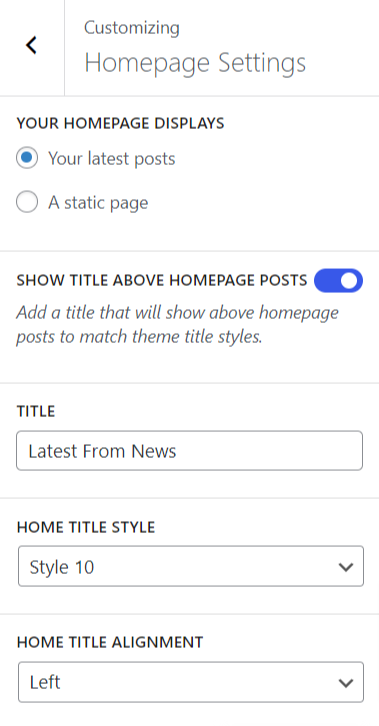 Homepage Settings: Here you can find option to add a title and title styles above the homepage posts.
The settings can be used if you want to add a heading above your latest posts.
Note:** The settings on the theme might differ from the screenshots above.