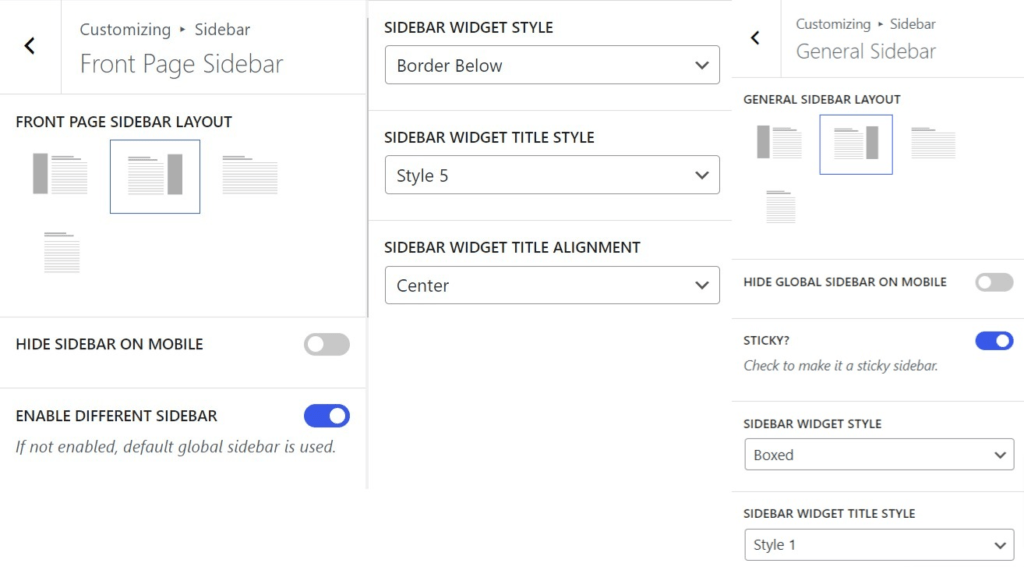 Front Page Sidebar:
The theme comes with separate settings for front page sidebar so that you can present unique sidebar layout for the front page only.

Enable Different Sidebar: If you want to show a different sidebar for the front page, then you can enable this and on the widgets page you get a new widgetarea "Homepage Sidebar" where you can place widgets/blocks.

Global Sidebar:
Change sidebar settings for entire website aside from the front page.
Sidebar Widget Style: Select how you want the widgets on the sidebar to be displayed.
Sidebar Widget Title: The theme comes with more than 10 title styles that you can use to give your titles an unique style.
Make sure to check out other settings and elements that you can enable/disable too.
Note:** The settings on the theme might differ from the screenshots above.