Note: This is not a mandatory step. You should only do it if you want to import content from our demo site and get the preselected settings to make your site look like one of the demo site. We recommend importing demo in fresh install only.
After activating the theme, you can see a message like shown on the screenshot below. You can start the process by using the Install & Activate button from the dashboard message.
Or you can later visit the Theme Dashboard and go to Starter Templates to begin the demo importing process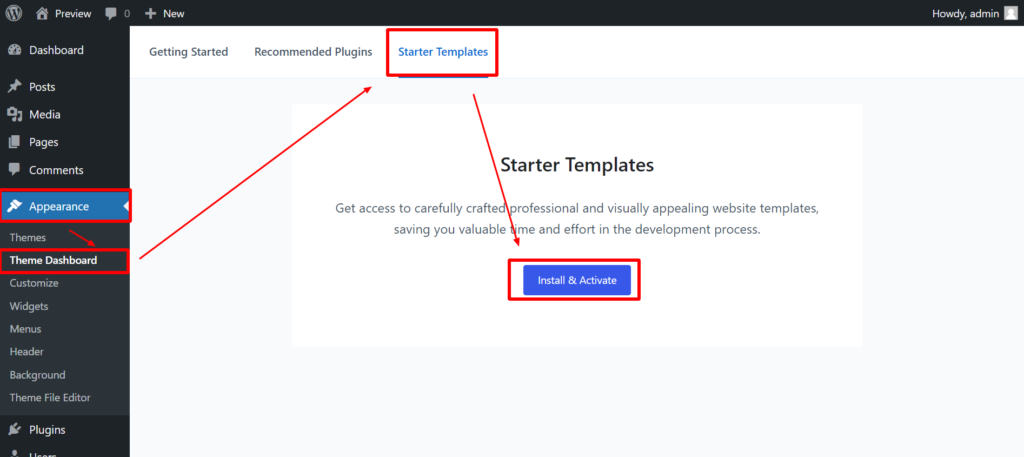 After Installation and Activation, you can now get access to prebuilt starter templates.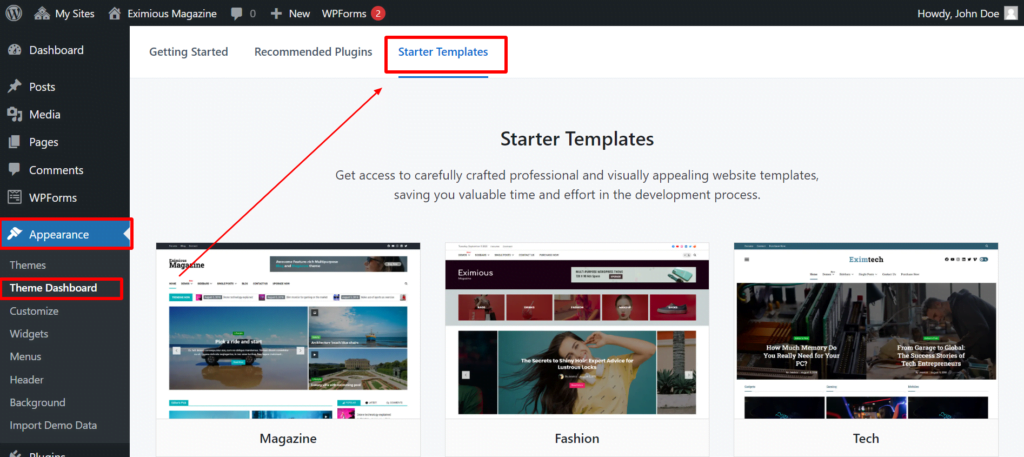 Select any one of the starter templates and being the importing process.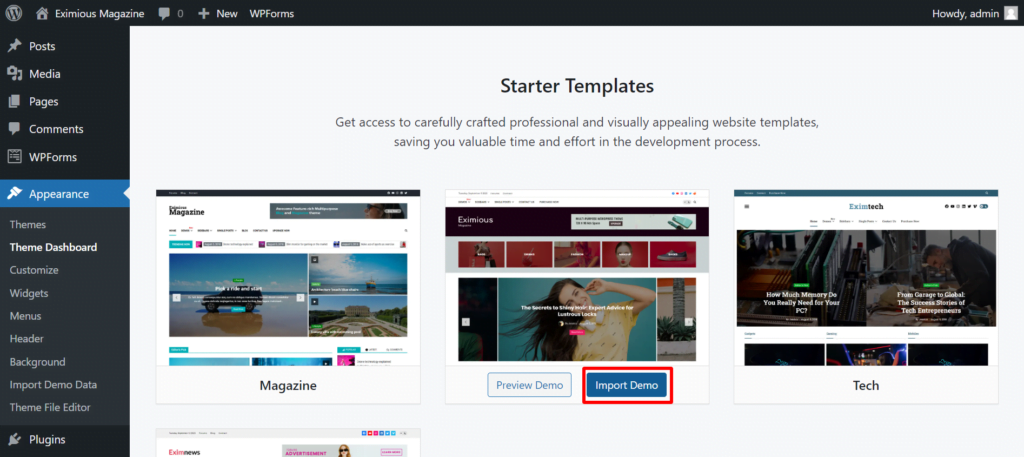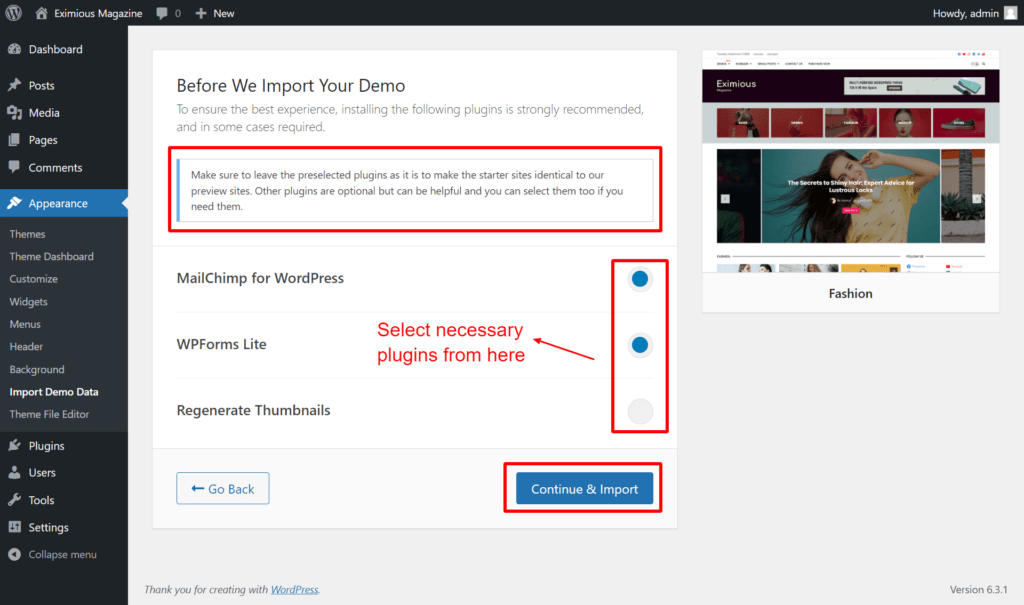 If you want the imported site to look and work as close as possible to our preview website, make sure to leave additional selected plugins as it is and just hit Continue & Import.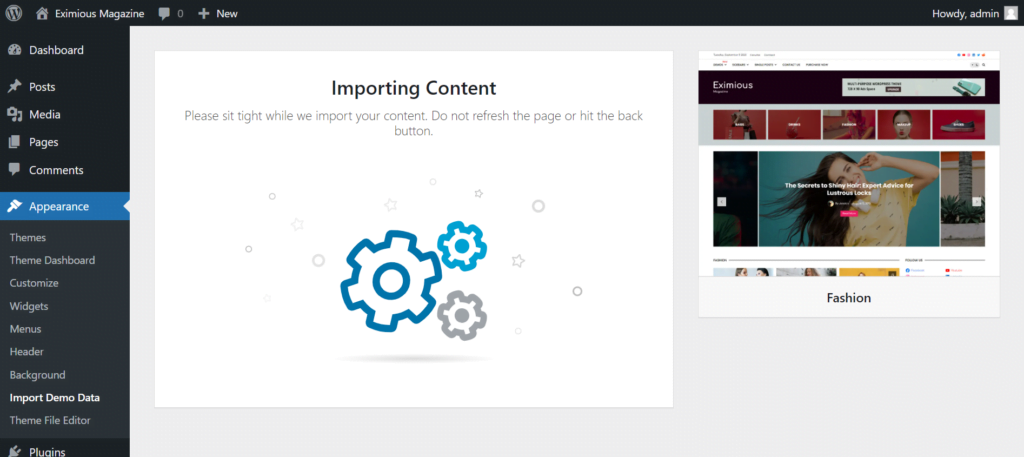 It may take some time to import the demo data. Wait until the data has been imported. Once done the site will now look like as in our demo.